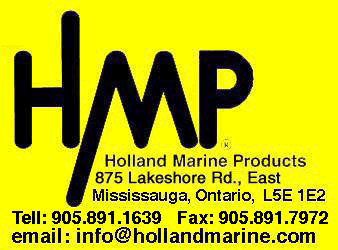 HMP® CURRENT Hours of Operation
BOAT SHOW HOURS
WE WILL BE CLOSED TUESDAY JAN 15 AT NOON TILL SUNDAY JAN 27/19
IF YOU NEED TO CONTACT US DURING THIS TIME, EMAIL US AT info@hollandmarine.com
You may also leave a message on our telephone system.
Come see us at our booth G305, same as last yr.

Mon-Sat 9:00am till 4:00pm
Sun...gone sailing, somebody has to do it!!

Copyright © 1999-2019 Holland Marine Products®. All rights reserved.