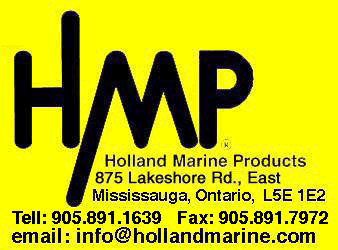 HOLLAND MARINE PRODUCTS
This page will have parts for C&C built before 1998. We have everything from toerail, stantion bases, stantions, nicro traveller parts, sternrails, to name a few. We will be loading images soon! Untill then you may click on the "email us button" for a quote
ALL ITEMS ON THIS PAGE ARE ORIGINAL ITEMS PURCHASED FROM THE ORIGINAL C&C COMPANY.
---
We have all C&C Stantion Bases in STOCK !
In stock...many types of C&C Toerail but we are running out.
Most original C&C Stem fittings now in stock.
We now have Cinkel mast and boom sheaves in stock.
Now available original Cinkel mast pole slide (for spin pole)
---
Now available from stock, the original jam cleat used by late model c&c. the hole center is 3-1/2"
# ccclam $ 9.99 each
---
C&C Composite cleat $ 29.00each (cdn)
---
..............A..........B.......C ...
............. v..
D............. .. . F
C&C Stantion Bases. A, B, C, bases are $ 139.99. The D" Base is $199.99. All bases are aluminum and black powder coated.

"A" and "C" base are interchangable. The "A" base was the earlier base and the "C" base later in production. The only difference is that the "A" base has one more bolt thru the deck. When refinishing the deck the "C" base is the most common. (One less hole in the boat) All are in stock. (canadian dollars)
---
C&C New style stantion..#SS24 $65.00, with brace #CS7 $239.95
(Stantion and brace are available seperately)
.
---
NOW AVAILABLE IN ANY COLOR $45.00 for one side, $85.00 for the both sides of the boat
C&C emblems in stock.
Also in stock original C&C strips in Gold, Grey, Red, and white. (The stipes are about 1" wide, made up of one center 1/2wide and 2 outer stripes 1/8" wide)
$1.25 per foot.
---
---